Okay, Let me tell you a simple thing before telling you a simple, FREE and Trusted Investment App.
Note : This is not an promotional Post. Please Consider this as my Personal View.
There are many apps for Investment in India and all over the world but Today, We only focus on one App. Why?
Because, If you have so many investment Apps, you gonna be stuck on daily basis.
Reasons
So Many Notifications
Different App Policies
Different Brokerage charges(Discuss later on)
Account Opening FEE
App Design and Simplicity
Security & Trusted
Without Wasting too much, I like Groww and I personally recommend this to you also. Let's take deep dive and see why I'm saying this?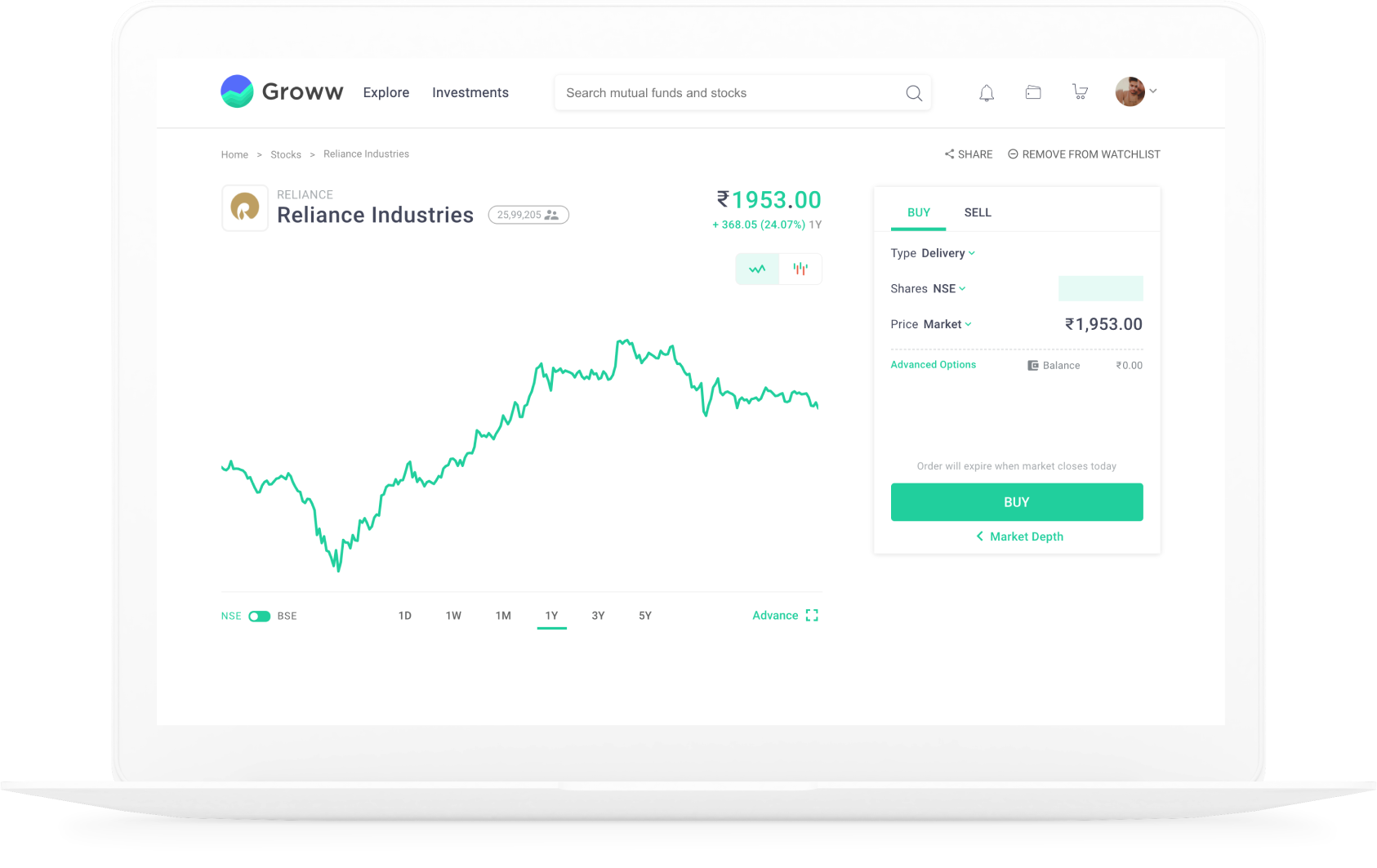 See, I started investing by reading some mind blowing facts like how much India's stock market has been grown in last 40 years. For example, If you bought 1 share of reliance in mid of 2016 which was ₹506 at that time. you will able you sale it this ₹2580 in October 2021. I don't know in which month and year, you are reading this article but If you find this early. You're Lucky!!!
The best time to plant a tree was 20 years ago. The second best time is NOW."

Warren Buffet
Come to some factors so that you will also able choose best investment app for you.
Below I'm taking example of any another investment app for Comparison and so that you will also able to find out huge difference between Groww and other app.
Groww Vs Other Investment App
I will on data only and Facts. I hope you should too. If I ask you which company will grow 10x in next 10 years. You have to check its balance sheet, cash Flow, Revenue & Profit, Team Management, Debt and Other Factors. Same Here, as I already told you we compare it with other app.
| | | |
| --- | --- | --- |
| Compare | Zerodha | Groww |
| Type of Broker | Discount Broker | Discount Broker |
| Number of Branches | 22 | Nope |
| Exchange Membership | NSE, BSE, MCX and NCDEX | NSE, BSE |
| Year of Incorporation | 2010 | 2016 |
Last Data Update : Oct-2021
As You seen in above table some basic history and how they both Operates in India. Now, Let's see their main factors.
Groww account opening charges is Absolutely FREE. Zerodha opening Account charge is ₹200.
Zerodha Demat Account AMC Charges is Rs 300 and Groww Demat Account AMC Charges is again Absolutely FREE.
Confused??, See the table for Good Data Comparison.
| | | |
| --- | --- | --- |
| Terms | Zerodha | Groww |
| Demat Account AMC Charges | ₹300 | FREE |
| Demat Account Opening Charges | FREE | FREE |
| Trading Account AMC Charges | FREE | FREE |
| Trading Account Opening Charges | ₹200 | FREE |
Last Data Update : Oct-2021
Conclusion
There also so many features in Groww and other Investment Apps but I think what I discussed above is probably most important information to choose best investment app for You.
There are Others features too Like
Get $10(Rs 780) on opening FREE US Stocks Account. Which is also a good feature enables you to invest in Foreign Companies like Apple and Google with Zero Brokerage Charge.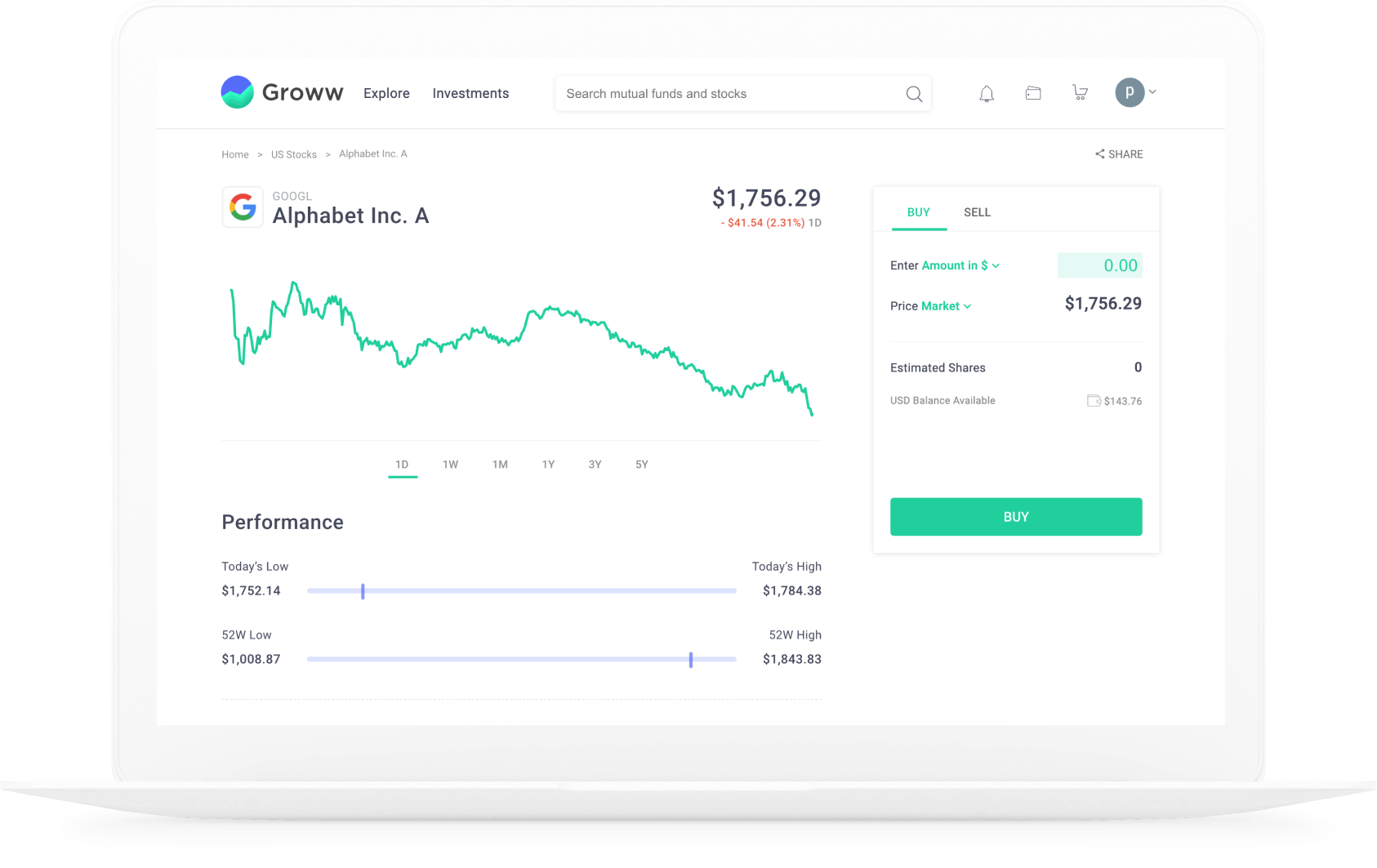 Simple App Design and Easy to Buy and Sell.
Good Customer Support(Need Little Improvement)
Apply to IPO with Complete Depth Analysis Video and Information sources like Beautiful Charts and Past Records in table Form.
Awesome Return Calculator which enables you to calculate your investment worth according to time period and Interest rate.
Invest in Mutual Funds, Stocks, US Stocks and Digital Gold.
Lots More, Visit Groww and Explore.
This is 1 Minute Curated Content for Today, See you Tomorrow.
Read More at Educatemeans.